Hydraulic oil is one of the most common fluids found in a hydraulic system, so it's imperative that it is looked after with regular maintenance.
As well as playing a fundamental role in transporting power through a hydraulic system and lubricating system components, hydraulic oil has many other features and functions including:
viscosity: how well the fluid flows in certain temperatures;
low temperature fluidity: ease of flow under low temperatures;
thermal and oxidative stability: preventing contamination through a sludge build-up;
hydrolytic stability / water tolerance: preventing contamination through water;
cleanliness and filterability: regular maintenance ensures reduced contamination;
demulsibility: ability of the component to filter out water from the oil;
anti-wear features that improve the life of components;
corrosion control: preventing corrosion of the components;
biodegradability and managing environmental impact.
The main elements usually found in hydraulic oil are: mineral oil, esters (a carbon-based compound created by substituting the hydrogen of an acid by an alkyl), glycol, silicone and ethers (a highly flammable, volatile liquid containing an oxygen atom which links two alkyl).
Most hydraulic components and systems use oil-based hydraulic fluids, hydraulic oil. There are, however, circumstances when hydraulic oil should be avoided, e.g. in applications with potential ignition sources; sparks, open flames, hot metal. In such hazardous environments, a leak from a high-pressure hydraulic system could create an explosion and / or serious fire. The term "ATEX" comes from the French "atmosphere explosibles" and is the name commonly given to the framework for controlling explosive atmospheres that may exist and that standards of equipment (and hydraulic fluid) used in them.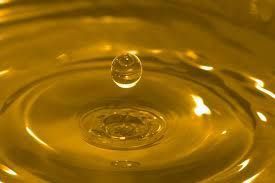 Other chemical additives are added to most hydraulic oils in order to maintain or improve the performance of both the oil and the equipment within the hydraulic system. They can prevent corrosion, rusting and also water contamination. It is vitally important to always choose the appropriate oil for your system – the wrong oil can cause performance issues and in more severe cases, permanent damages of your system and components.
Click on the links below for more information.