Sunfab, founded in Sweden, has over 70 years of experience in the hydraulics industry, specialising in reliable, high performance hydraulic pumps, motors and accessories.
Sunfab Hydraulics is a Swedish company that specializes in the design and manufacture of hydraulic pumps and motors. Established in 1925, they have been manufacturing hydraulic equipment since 1952.
The company offers a wide range of hydraulic equipment for mobile hydraulics. The product range includes: single flow pumps, dual flow pumps, motors, variable pumps and a range of hydraulic accessories and components. Moreover, Sunfab manufactures a diverse range of hydraulic components, including: connections, gearboxes, suspensions, adapters / PTOs, valves for pumps/motors and speed sensors.
Sunfab has a reputation for producing high-quality products that are durable, reliable, and efficient, making them a popular choice for many hydraulic systems. 
The third generation of the Sundins are still running the company in the spirit of Eric Sundin, its founder. The company's head office is located in Hudiksvall, Sweden, however Sunfab's subsidiary companies can also be found in Germany, France, the UK, Spain and the USA.
Sunfab covers a large number of industries, including mobile equipment, agricultural machinery, and industrial applications. The company provides an extensive range suitable for transportation and materials handling machinery, such as dump trucks, refuse collectors, forestry vehicles, emergency response vehicles, plant machinery, fishing boat winches and hydraulic compaction equipment.
The company is committed to providing exceptional quality for their customers. Since 1995, Sunfab have help an ISO 9001 accreditation, and strive to reduce their environmental impact through reliable, efficient products and sustainable industrial manufacturing processes.
Please contact us for further technical guidance or if you cannot see the Sunfab hydraulic equipment that you need listed below – we'll be happy to help!
Sunfab Hydraulics Product Range
Sunfab Hydraulics News and Insights
Discover Sunfab SAP DIN Optimised
Sunfab SAP DIN optimised is a modern, compact, fixed displacement pump suited to even the most demanding of mobile applications. Higher speed properties and lower noise levels mean this pump is suitable for electric motor drives.
It meets the market's high demands on flow performance, pressure, efficiency and small installation dimensions. It is either mounted directly on the power take-off or on a frame bracket via an intermediate shaft.
Sunfab Application Examples
Take a look at these incredible animated videos that showcase Sunfab products hard at work in a variety of applications.
The first video demonstrates the Sunfab SCPD 76/76 DIN dual flow pump hard employed in a timber truck. This pump has the largest displacement to size on the market that provides an extremely stable oil flow.
In the second animation we see the lightweight Sunfab single flow hydraulic pump, SAP DIN, and the SCM M2 cartridge hydraulic deployed in a combination truck.
A snow plough is featured in the third video using a Sunfab SCPD 56/26 DIN By-Pass together with a SCM ISO motor. Meanwhile, in the final video of a mobile wood chipper, the Sunfab SAP pump, SCM ISO motor and SVH 130 pump are showcased.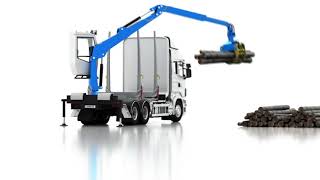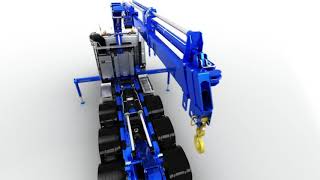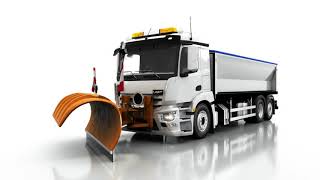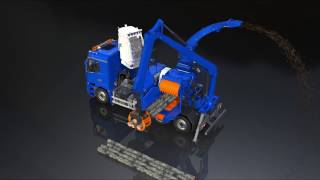 Get in Touch
"*" indicates required fields